Indulge Your Guests with Favors from Heggy's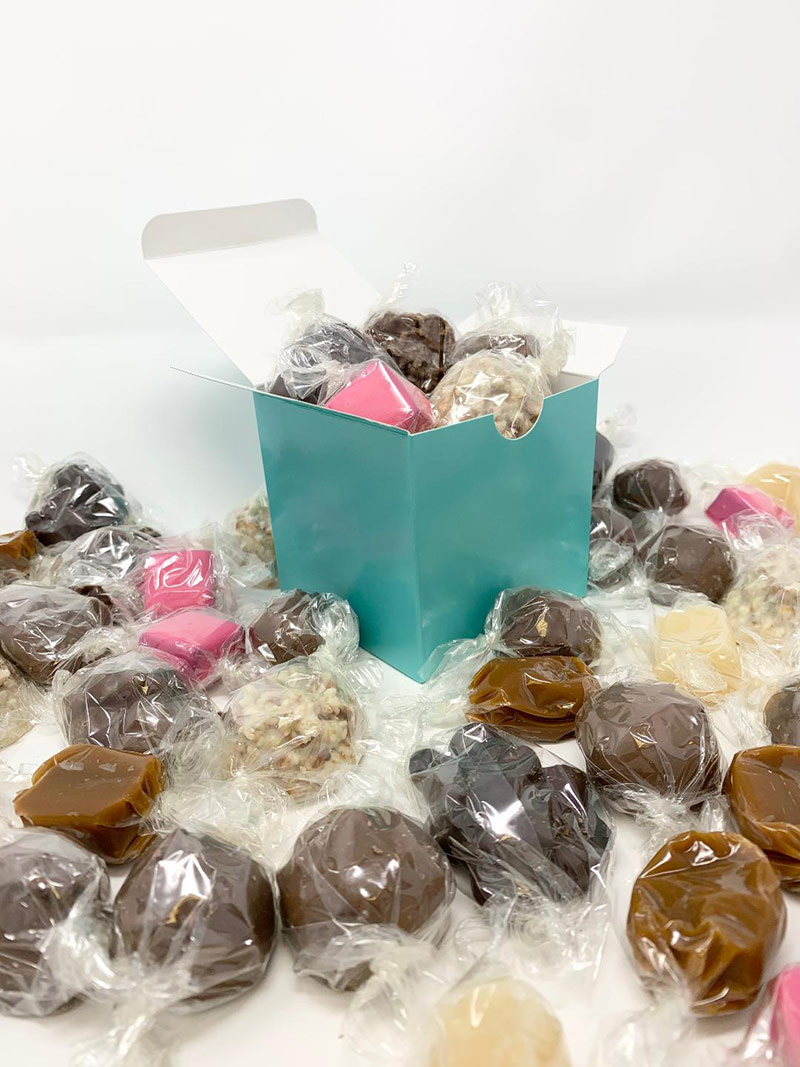 Want to indulge your guests at your Wedding, Baby Shower, Corporate Event, Graduation Party or any other large gathering? Look no further than Heggy's!
For an extremely easy and delicious favor, simply pick one of our six colored boxes and then select your favorite five flavors of delicious Heggy's Chocolates and Caramels. Each box comes assembled with white crinkle paper in the bottom of the box along with your candy selections to fill out a 3" square box perfectly. We will handle assembly so all you need to do is pick them up!
Each box contains your five favorite Heggy's flavors
Only $5.00/box (20 box minimum)
Choose from six box colors: White, Black, Navy, Gold, Turquoise and Light Pink
Add your own label!
Looking to add a custom touch? Add a custom label to make the perfect gift! We recommend Avery 22816 (square), Avery 22830 (circle), or Avery 8218 (scallop round) labels which all fit seamlessly on our 3" square box. A couple of our favorite uses of Heggy's favors have been combination party favors/seat assignments for a large wedding and a retirement party favor for hundreds of guests! Get creative and make your next event as delicious as Heggy's candy!
Online ordering coming soon — call us to place your order.